Come and worship with us!
Worship Service: Sundays at 10:00 AM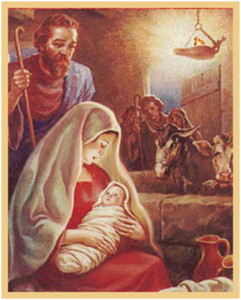 Candlelight Service 10:30 p.m.
Christian Education
Seekers (Adult Christian Education) meet Sept through July at 8:45 a.m.
Children Classes pre-school through High school on Sundays at 8:45 AM September to May.
Bible Study The Gift of the Nutcracker
– This study will begin Tuesday, January 8th at 7 p.m. or Wednesday January 9th at 11 a.m. for a 4 week study ending on January 30th. This study uses the tale of the Nutcracker to get new perspective on God's greatest gift of the Christ Child.
We are celebrating almost 245 years in ministry in the Middle River Area.
Orems United Methodist Church is a congregation always ready to welcome new persons into our fellowship. If you are looking for a church home where you can worship God, fellowship with other Christians and work and witness for the Christian faith, there is a place for you here! If you wish to become a member of this congregation, please contact Pastor Gail Button. May God richly bless you!