Come and worship with us!
Worship Service: Sundays at 10:00 AM
Christian Education
Seekers (Adult Christian Education) meet Sept through July at 8:45 a.m.
Children Classes pre-school through High school on Sundays at 8:45 AM September to May.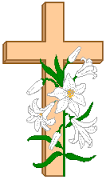 Palm Sunday, April 14th – 10 a.m.
Communion and Worship
Holy Thursday, April 18th – 7 p.m. Worship and Communion
Good Friday, April 19th – 7 p.m. Worship
Easter Sunday, April 21st -10 a. m. Worship and Communion
We are celebrating almost 245 years in ministry in the Middle River Area.
Orems United Methodist Church is a congregation always ready to welcome new persons into our fellowship. If you are looking for a church home where you can worship God, fellowship with other Christians and work and witness for the Christian faith, there is a place for you here! If you wish to become a member of this congregation, please contact Pastor Gail Button. May God richly bless you!